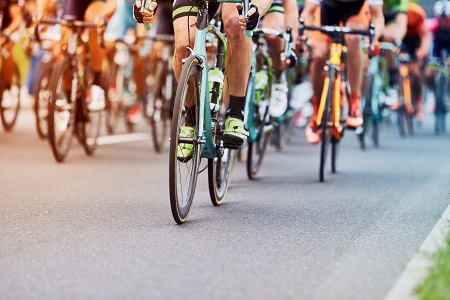 Ironman has signed a multi-year partnership with Rouvy, an industry leader in virtual cycling.
As the Official Virtual Training Partner of Ironman, Rouvy will offer up to 35 Ironman and Ironman 70.3 bike courses on its platform, providing Ironman athletes from around the world a virtual riding experience based on existing event courses.
Rouvy's technology mixes real-world footage with 3D virtual racing. Athletes will experience accurate elevation profiles, as well as real-time augmented reality integration through their avatar allowing them to ride real Ironman and Ironman 70.3 courses anytime, anywhere.
Matthieu Van Veen, Chief Revenue Officer of The Ironman Group, said: "This partnership is a cornerstone of our virtual racing strategy. Rouvy is an exciting platform for athletes to use to compete in the Ironman Virtual Racing Series. The platform will also be an integral part of the Ironman VR Pro Challenge. Riding on Rouvy is as close as virtual cycling gets to being out on the course."
The first route to be created will be of the Ironman 70.3 Boulder triathlon, known for its stunning yet challenging bike course in Colorado, United States. Founded in Vimperk, Czech Republic, Rouvy has quickly become one of the rising stars in the world of virtual training and racing, stunning thousands of athletes with its industry-leading technology and an unprecedented virtual experience.
Petr Samek, CEO of Rouvy, said: "We are thrilled that Rouvy is teaming up with Ironman to launch the Ironman Virtual Racing Series. We have a long-term vision to become the leading global platform for Virtual Cycling and with the Ironman partnership that vision comes to reality.
"Our 1:1 augmented/mixed-reality simulation of the outdoor courses provides highly realistic and entertaining routes for the athletes to explore and race on."