Feb 06, 19
Harrows Darts 2019 catalogue was launched to universal acclaim at ISPO.
1200 products, including 190 that are new to market, are all superbly illustrated in 96 information packed pages.
More Pictures
Get all the latest trade news free straight to your inbox
Enter your email address:
Insight Update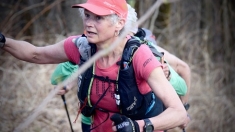 Nicky Spinks has spoken of the extreme challenges faced by runners in this year's Barkley Marathons – a race which no-one finished for a second successive year.
read article
20 April - 06 May , Sheffield
April 21 - 28 , Budapest, Hungary