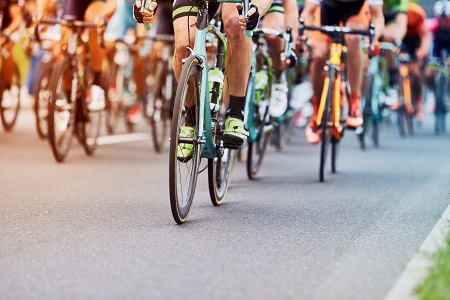 It is with massive disappointment that the decision has been taken with primary sponsors and key partners that the 16th edition of the Rutland-Melton CiCLE Classic, set to take place on April 26, is cancelled.
As one of only four International Cycling Union (UCI) registered races held in the UK each year, the race organisation are aware that the UCI has requested that all races on their international calendar held in countries affected by Coronavirus COVID-19, be cancelled up until at least the 3rd April. This cancellation is widely expected to be extended to a much later date as the virus develops.
With the projected trajectory of the virus in the UK forecast to extend into the coming months, Police and medical services necessary for the safe operation of the race will crucially be heavily involved dealing with wider community priorities.
In wishing to avoid either compromising or diverting the above efforts, and unwilling to place our competitors, race personnel and spectators at risk from unsafe conditions or added risk of infection from their involvement with the race, cancellation is considered the only possible option at this time of national crisis. No alternative date later in the year will be sought for the 16th edition of the race which is now planned to take place in April 2021.
Colin Clews, Race Director, said:"The popularity and growth of the Rutland-Melton CiCLE Classics over the past 15 years has been due to the tremendous support given to the races by the local communities throughout Rutland and Melton. The race organisation takes very seriously its responsibilities to these communities, and as sad that we are at this cancellation, it is important that we play our part, in whatever way possible, at reducing the impact that the virus will have upon the local area."
The race organisation wishes to thank our sponsors, large and small, for their understanding and continuing support for the race. They look forward to all being back; bigger and better in 2021.
The cancellation does not currently extend to the associated Women's and Junior Men's editions of the race planned to take place on July 5, which will be subject to review in the light of developments.