2pure is a distribution business focused on adding value to the brands we bring to the active lifestyle market. Every brand has it's own DNA and we pride ourselves on our ability to communicate this to the UK audience. Founded in 2006, our aim is to build business by cultivating close relationships with everyone we work with: colleagues, suppliers, brands, businesses and consumers.We have streamlined our portfolio over the last few years and we are very proud of the brands we represent. We have achieved our strongest brand mix to date by staying true to our core purpose and core values.
46 c Bavelaw Road, Balerno, WestLothian-Linlithgowshire , Edinburgh
products
News
Reydon Sports PLC is the UK's largest sports distribution company, supplying the full spectrum of sports/leisure products across the UK
Reydon Sports PLC, Birch Park, Giltbrook, Nottinghamshire , Nottingham
News
Bliz Active Eyewear is one of the best brands for sunglasses and active eyewear. Combining function with fashion!
Reydon Sports PLC, Birch Park, Giltbrook, Nottinghamshire , NG16 2AR
News
Sportech is the leading distributor of sports goods and accessories in Ireland.
Unit J4 Maynooth Business Campus, Maynooth, Co Kildare, Co Kildare
.(JavaScript must be enabled to view this email address)
Sunwise, the Oxford UK based British eyewear brand was established in 1996 and since then developing into a globally recommended sports eyewear brand. Its success in multiple sports & outdoor sectors has fuelled the launch of new innovative and exciting sunglass ranges.
Unit 5 Nuffield Industrial Estate , Sandy Lane West , OX4 6DY
Profile
products
News
videos
At TFS we provide the independent retailer with the largest range of Licensed Football Merchandise worldwide. Order online 365 days of the year - Fast and efficient service to all customers - Orders despatched within 24 hours - All products available for despatch from stock
Taylors Football Souvenirs Ltd, Wynbury Stables, Main Street, Yorkshire , DL8 4LR
News
Insight Update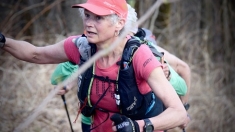 Nicky Spinks has spoken of the extreme challenges faced by runners in this year's Barkley Marathons – a race which no-one finished for a second successive year.
read article
20 April - 06 May , Sheffield
April 21 - 28 , Budapest, Hungary
April 24 , Monchenglabach