Cartasport celebrating its 40th year anniversary stock over 4500 lines of equipment, clothing, footwear and accessories for over 40 sports.
Goulbourne House, Goulbourne Street, Yorkshire , BD21 1PG
A stock supported range of unbranded performance Team and Trainingwear garments, Brand quality, without The Brand. Ideal for all Team/School sports and associations
Unit F, Atlantic Street, Broadheath, Cheshire , WA14 5FY
High performance compression clothing dedicated to racket sports, utilising the latest manufacturing technologies to produce the highest quality garments.
Unit 6 Trade City, Brooklands Close, Middlesex , TW16 7FD
News
Premium Racket, Winter and luggage supplier to the sports and leisure trade. Contact us for more details.
2 Beezon Road, Cumbria , LA9 6BW
Reydon Sports PLC is the UK's largest sports distribution company, supplying the full spectrum of sports/leisure products across the UK
Reydon Sports PLC, Birch Park, Giltbrook, Nottinghamshire , Nottingham
News
Quality Teamwear Supplier offering both made to order and stock product options for clubs and retail outlets. Variety of sports.
McCarthys Business Centre
News
Insight Update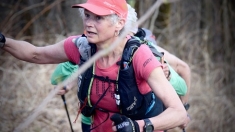 Nicky Spinks has spoken of the extreme challenges faced by runners in this year's Barkley Marathons – a race which no-one finished for a second successive year.
read article
20 April - 06 May , Sheffield