A stock supported range of unbranded performance Team and Trainingwear garments, Brand quality, without The Brand. Ideal for all Team/School sports and associations
Unit F, Atlantic Street, Broadheath, Cheshire , WA14 5FY
Specialising in sales and marketing solutions for sport brands and sports retailers. UK & Ireland sales team. Business development. Digital solutions.
RADIO HOUSE, BAMPTON BUSINESS CENTRE SOUTH, Oxfordshire , OX18 2AN
News
Insight Update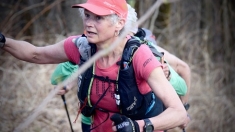 Nicky Spinks has spoken of the extreme challenges faced by runners in this year's Barkley Marathons – a race which no-one finished for a second successive year.
read article
20 April - 06 May , Sheffield