Cartasport celebrating its 40th year anniversary stock over 4500 lines of equipment, clothing, footwear and accessories for over 40 sports.
Goulbourne House, Goulbourne Street, Yorkshire , BD21 1PG
What matters to Zoggs is that swimmers enjoy life in the fun lane with unconditional trust in our products.
Courtyard House, The Square, Surrey , GU18 5SS
News
Insight Update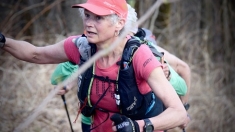 Nicky Spinks has spoken of the extreme challenges faced by runners in this year's Barkley Marathons – a race which no-one finished for a second successive year.
read article
20 April - 06 May , Sheffield
Unit 7, Chadkirk Business Park, Romiley, Stockport, Cheshire SK6 7GY
view profile