Built for athletes, the Mission Enduracool Towel works when a series of hollow core fibers are infused with water. These light weight chemical-free pathways command the rate of evaporation to power you with an instant, prolonged cooling effect.
Unit 2B, Toll Bar, Cumbria , LA10 5HA
News
Insight Update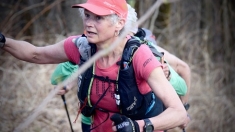 Nicky Spinks has spoken of the extreme challenges faced by runners in this year's Barkley Marathons – a race which no-one finished for a second successive year.
read article
20 April - 06 May , Sheffield
April 21 - 28 , Budapest, Hungary
April 24 , Monchenglabach