coFEE Headwear specialises in custom, crested and own label head, neck and ear wear for any sport or corporate business. Based in Czech Republic, we offer a vast stock service with quick turnaround and min orders from 50pcs.
, Hampshire
We love tape, and started with it - we didn't invent it, its been around a long time we believed we could create a range that was funky, fashionable and in a retail savy manner something that real people could afford and enjoy. Join us on our journey and be part of something exciting, inspiring and lots of fun.
71-75 Shelton Street, Covent Garden, Co London , WC2H97Q
News
Built for athletes, the Mission Enduracool Towel works when a series of hollow core fibers are infused with water. These light weight chemical-free pathways command the rate of evaporation to power you with an instant, prolonged cooling effect.
Unit 2B, Toll Bar, Cumbria , LA10 5HA
News
Insight Update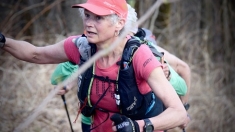 Nicky Spinks has spoken of the extreme challenges faced by runners in this year's Barkley Marathons – a race which no-one finished for a second successive year.
read article
20 April - 06 May , Sheffield