Unicorn Darts combines the exhilaration of excellence blending 75 years of experience with innovation and state of the art technologies.
GM Operations Centre, Trent Lane, Colwick, Nottingham , NG2 4DS
Solar Surround.
Pro slim-line surround fits securely over dartboard. Full circumference 12V illuminator eliminates shadows.
The Eclipse HD2 Board. The PDC board of choice for all TV events till 2022. Slimmer bullseye wire increases playing area by 14%.
Insight Update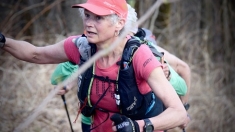 Nicky Spinks has spoken of the extreme challenges faced by runners in this year's Barkley Marathons – a race which no-one finished for a second successive year.
read article
20 April - 06 May , Sheffield
April 21 - 28 , Budapest, Hungary
April 24 , Monchenglabach
26-28 CINNAMON BROW, MAKERFIELD WAY, HIGHER INCE, Lancashire , WN2 2PR
view profile