A creative marketing agency who make things happen. We produce outstanding events, video and design.
RTEC, Pavilion Road, West Bridgford, Nottinghamshire , NG2 5AW
Insight Update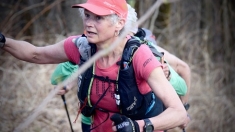 Nicky Spinks has spoken of the extreme challenges faced by runners in this year's Barkley Marathons – a race which no-one finished for a second successive year.
read article
20 April - 06 May , Sheffield